Never pay again Grey Horse Bot special (Just 2 available)
New Bonus (27/09/2017)
50+ Dob Tool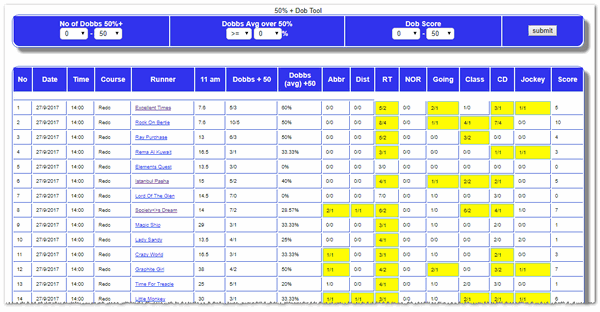 This software allows you to see at a glimpse of how often a horse has dobed in the past.


This amazing peiece of software allows you to quickly see how a horse has performed before at the same course, class, going, distance, course direction, race type and with the same jockey.


Bonus
Scoring Power Tool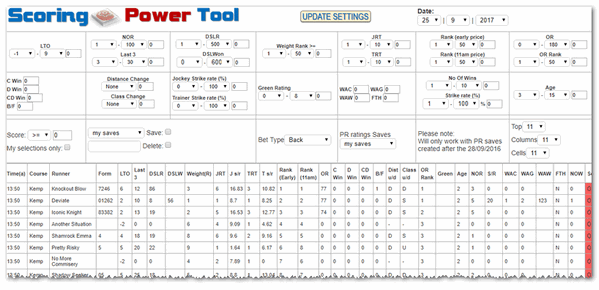 This software allows you to create your own ratings based on a number of different filters.


Each rating idea you create can be saved and you can bring in your PR Ratings saves and run the ratings against them. It even creates a GHBot link to automatically select your runners based on your criteria


Bonus
Dutching Software



This software gives you a number of choices for selecting specific races to dutch.


The selection process is done for you. You can make a decision on number of dutches, type of race and chance of winning and then the software creates a link to use with GHBot.


Maiden dutching system


Combining the search power of PR Ratings V3 and the automation of the GHBot. This new bonus shows you how to automatically select a unique range of runners to dutch.


Bonus
PR Ratings Latest test version


You get to see the latest PR Ratings test version before it is rolled out to general users.


---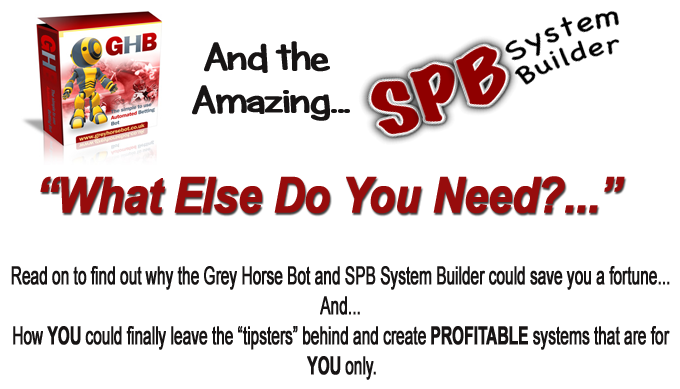 Sorry I am going to be honest...
When are you going to learn?
Other peoples systems WILL probably NOT make YOU a fortune or ANY money at all.
Other people tips and systems WILL COST YOU money.
YOU HAVE NO CONTROL over other peoples tips and systems.
YOU normally DON't KNOW how they were created, the thinking behind them, even if the results are correct.
All that YOU REALLY KNOW is what they are telling you and what they want YOU to see.
I don't have to prove this because I am sure by the time you have read this page you have already bought and tried many systems and tips and still haven't made any money.
In fact statistically you are more likely to have LOST money.
But then you already know this...Don't you?
"What choice do I have?" I hear you ask.
Isn't creating your own system difficult?
What about testing it...doesn't that take time isn't it expensive?
Let me ask you a question...
How many people selling tips or systems out there actually show you a video or screenshot of their own betting?
Not many...if any...why do you think that is?
Maybe because they just don't trust the systems enough themselves to put their own money on them...even small stakes!!!

Mares system £1.00 liability with the Grey Horse Bot. Tips sent automatically to the bot every day.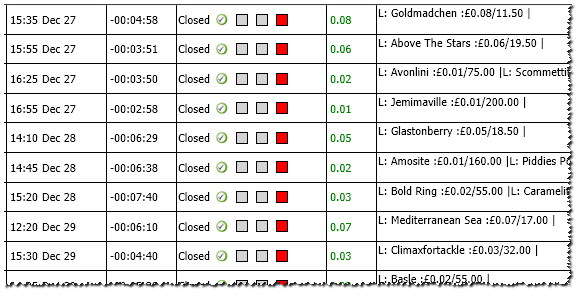 They Don't Trust Their Own Systems...But They Expect You To!

The question really is...


If they can create systems then why can't you?


Let us look at what do you need...


Time. Yep you need a bit of time but not as much as you think


Ideas. Well I can help you there and really there are lots of ways of creating systems.


What you really need is..


Past Data.


And time to run the systems.


We will come back to both of those in a moment.


First I want to tell you something important...


I am a great believer in the fact that betting is a personal thing...


…And I don't believe…1 size system fits all.


You have your own bank size.


You have your own risk size.


You will have days when you can and can not bet.


You may even have your own ideas about races and selections to avoid based on your own experience.


You may prefer only to bet in the week or only at weekends.


But because you are an individual every system you buy off the shelf is a compromise.


If you don't follow it exactly being on every race, every runner on every day with the correct stake (as advised) then you risk losing.


Let me show you a better way...


Introducing the SPB System Builder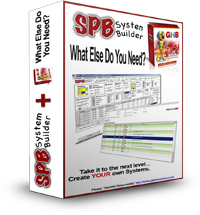 I created the SPB System Builder for myself originally (as I do nearly all our products).


I am a system developer with over 12 years experience of creating and developing betting systems.


I am also a software developer and just love building applications that make life a lot easier.


Trudging through days, month or even years of back data hosted on a website is chore, that I would rather not do.


Worse is that unless you are looking at the racecards in the morning, then a lot of what you are seeing is post race information.


That's why I decided to create my own horse racing database.


And now every morning I have at my fingertips all the information for the days racing.


But I also have the information from over 21 months (and more available) worth of other mornings as well.


And although that is amazing. Unless you are an expert at SQL and know how to query the information then it's not much good to you.


That is why I created the SPB System Builder.


I want to show you why you really want to get your hands on this amazing bit of kit.


The SPB System Builder lets you...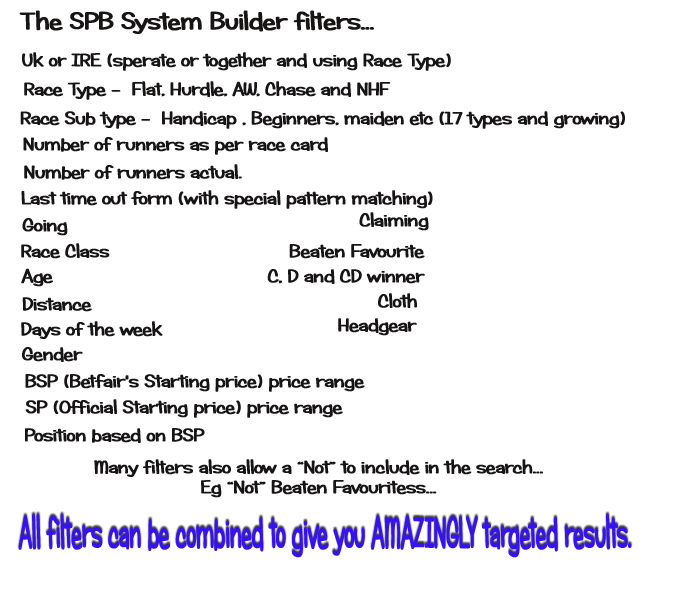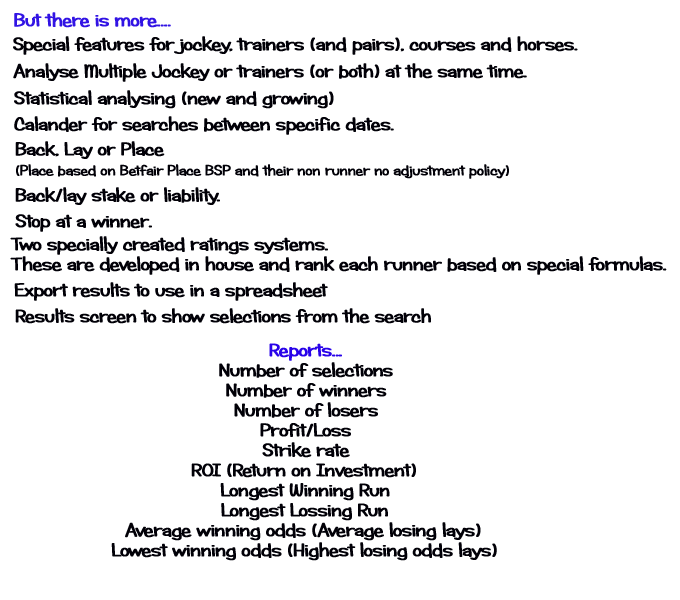 Main screen- (look at all the options... just lovely!).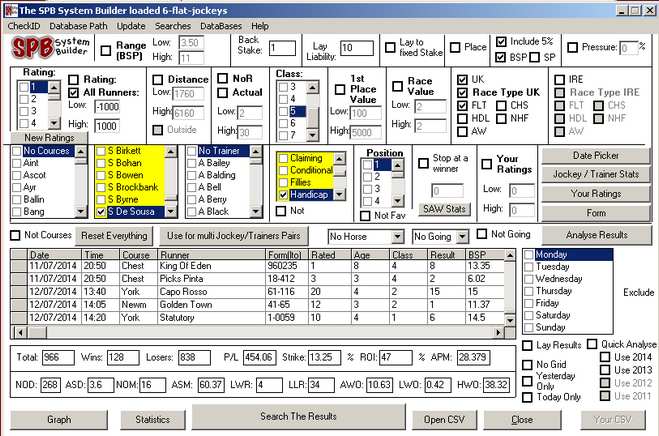 Form Screen - (More features being added all the time and check the unique multi-select options).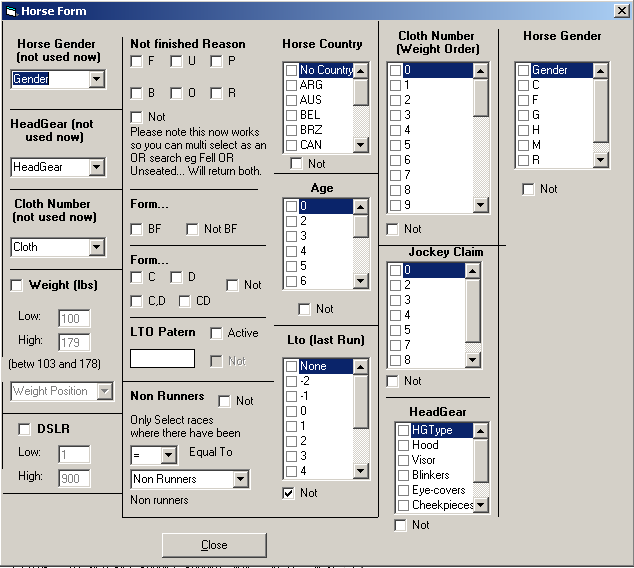 Analyse Screen - (Look at your systems in even more detail...to make them even more profitable).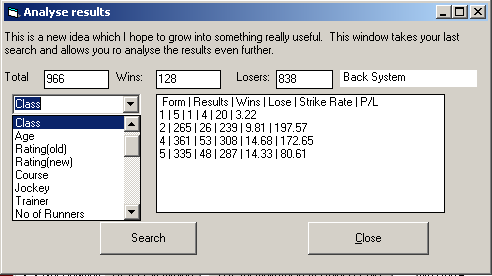 Date Range - (Search different date ranges..any date range).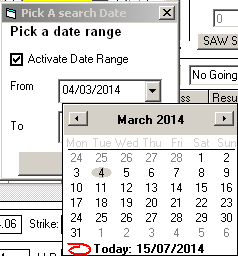 Graph - (See how your system looks over time...look for those nice upward lines).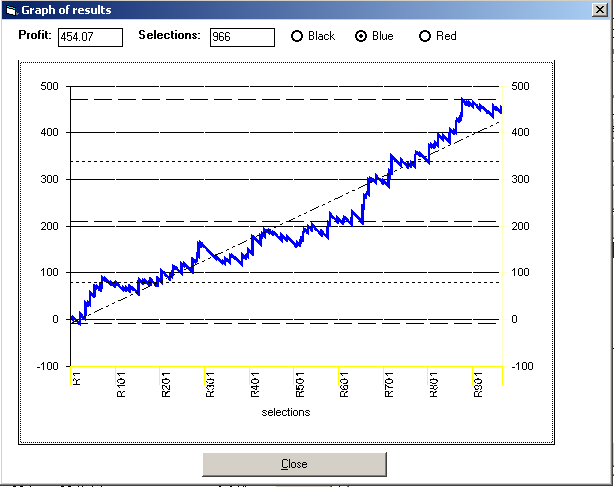 Ratings - (Create your own ratings and then run them against the full database records...what over software does that?).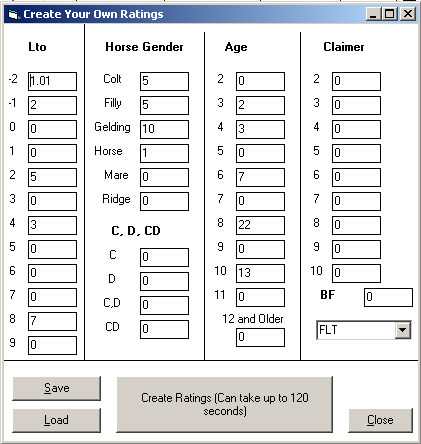 Statistics - (Find out what is really happening with our growing statistical screen...more accurate every day).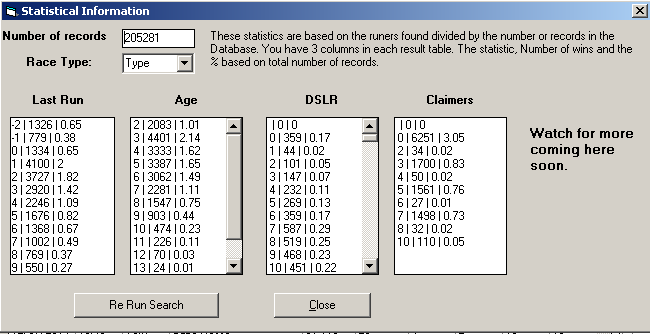 Jockeys and Trainers - (Find the most profitable Jockeys or Trainers or Jockey/Trainer pairs...Amazing Profit to be found).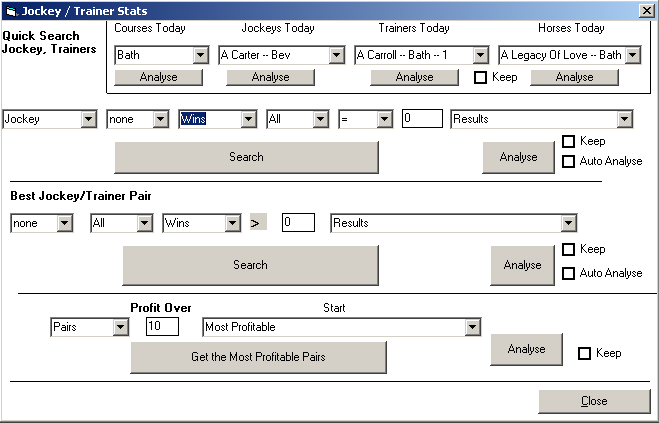 That's great but once you create your own system you then have to select the races daily and the more complex the system the more time it takes...


Not when you have the power of the SPB System Builder...


Every time you create a system the SPB System Builder gives you a unique link.



This link can be put into any web browser at anytime or used with the Grey Horse Bot to select the runners for you daily.


No more trudging through race cards to find the selections...Everything is automated.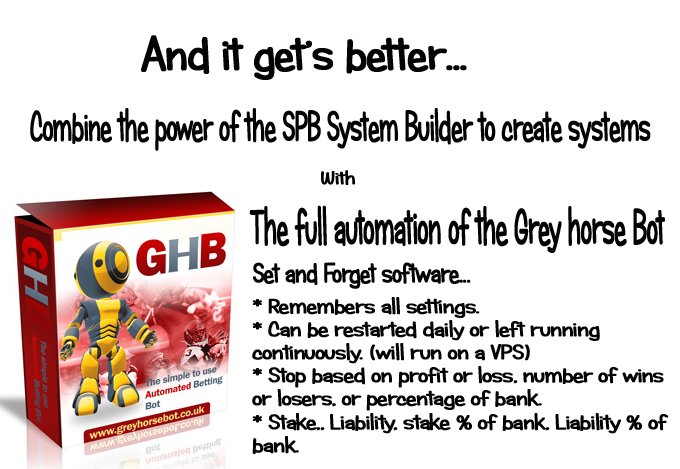 The Grey Horse Bot has been an Approved Betfair API product for over 8 years.


It has been used by 100's of people in that time. And every day users trust the software to carry out their betting instructions.


Our new version (URL) is being developed along side the SPB System Builder.


Here is an example…


The official BSP (or SP) are not announced until the race starts.


You will not know the real BSP favourite, second favourite etc (we call this ranking) until the market goes in-play.


Note: The ranking before the off can change when BSP is announced.


We wanted SPB System Builder users to be able to filter results based on BSP ranking which wasn't really an issue.


But for it to be useful the Grey Horse Bot needed to be updated to get the BSP ranking as soon as it was announced in-running.


So we updated the Grey Horse Bot to do just that.


Now our members can actually select what runner based on ranking to bet on.



So how do you get your hands on this amazing package?

Bonus. TJ Profit Finder NG (Worth £197).
All the experts tell you that you should follow Trainers and Jockeys…
…But they don't tell you exactly how you should pick the most profitable ones and continually monitor their progress.
Yes there are plenty of "free" and "paid" for reports available out there.
The problem is that most of these contain out-of-date information which leaves you having to re-research any information contained in the report.
Some of these reports are dressed up with so much "drivel" they leave you wondering if any of the information is of any use to you at all.
It looks really cool saying…
"Only follow such and such a trainer when he is at such and such a course in such and such a race etc…"
But running through all the daily race cards to find just one scenario like that, is seriously hard work….
We made it easy!
TJ Profit finder + allows you to quickly search for the most profitable Trainers and Jockeys in racing today.
Bonus 3. Daily links software (£197).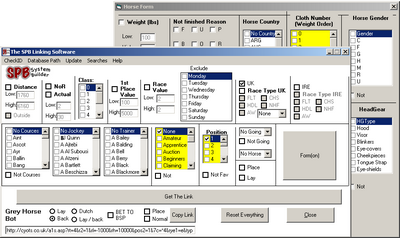 Do you have a certain criteria that use to select horses?
Is it based on the normal racecard features like:

Type of race
Class of Race
Value of race
Number of declared runners
Or do you include form information like:


Last runs
Age
Gender
Days Since last won
Class up or down
Weight
Cloth Number
Head Gear type.
Do you have...


Certain trainers or Jockeys that you follow
Or courses
Or declared Going.
Only like certain days of the week.
Beaten Favourites
Course or distance winners
Well our "auto link" creating software will be right up your street!
This software allows you to select from over 30 different race features to make a link that can be used to automatically download your daily selections straight into the Grey Horse Bot.
No need to trawl through race cards again let the linking software do the work for you.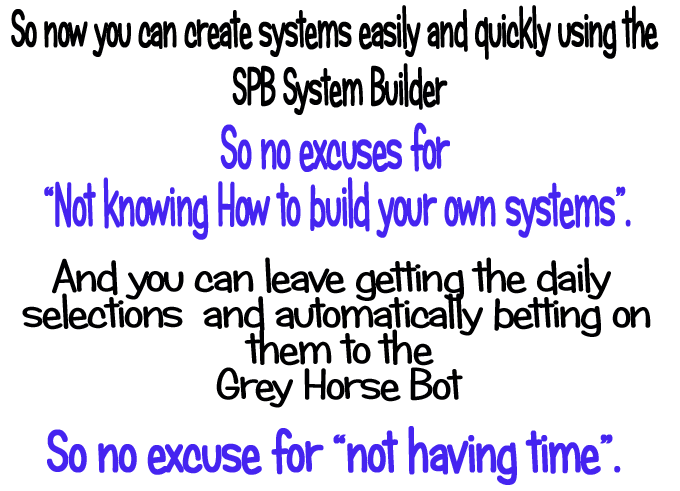 How can you get your hands on this great package?

The SPB System Builder is a Bonus along with the other bonuses listed when you take out this SPECIAL "never pay again" Grey Horse Bot subscription.

This SPECIAL Grey Horse Bot subscription not only entitles you to the SPB System Builder and all the above bonuses - but also entitles you to the new URL Grey Horse Bot that is being developed especially to work with the SPB System Builder & PR Ratings.

Now is your chance to start creating your own profitable betting systems.



This is a limited offer for 10 Licenses. When they are gone the payment buttons disappear.


Thank you for reading I really appreciate it and I hope to see you on the other side.



Malcolm



The Grey Horse Bot and SPB System Builder
"What else do you need?..."





Please "Gamble Responsibly" http://www.gambleaware.co.uk/

Privacy Statement | Disclaimer | Terms | Articles | Blog | Free System
---
© Copyright 2006 - Sporting Bots Limited, Registered Office: 29 Bath Rd, Swindon, Wiltshire, SN1 4AS Tel: 08455443966. Bot logo copyright Sporting Bots Limited.


Gambling is risky, do not bet with money you cannot afford to lose and be sure you understand what you will need to spend in order to get the returns indicated.

Weekly emails.