Never pay again Grey Horse Bot special (Just 2 1 available)
Bonus
Race Stats Tool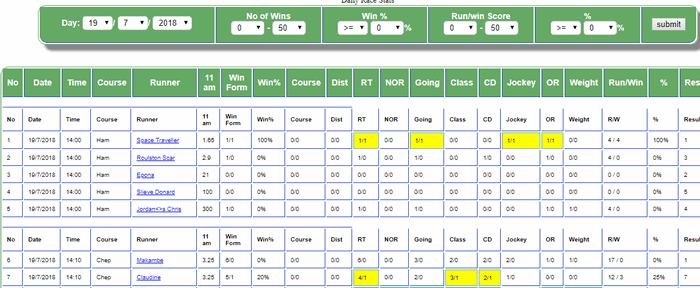 This software gives you vital information about a horses past performence at your fingertips..


Quickly see how a horse has performed before


Bonus
50+ Dob Tool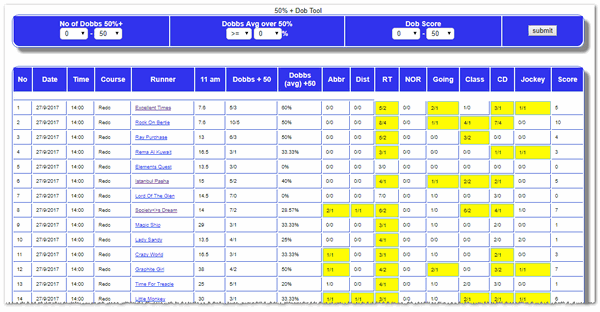 This software allows you to see at a glimpse of how often a horse has dobed in the past.


This amazing peiece of software allows you to quickly see how a horse has performed before at the same course, class, going, distance, course direction, race type and with the same jockey.


Bonus
Scoring Power Tool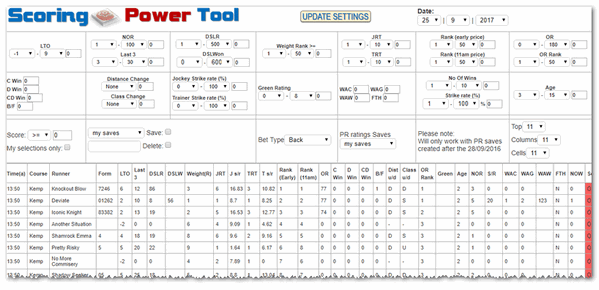 This software allows you to create your own ratings based on a number of different filters.


Each rating idea you create can be saved and you can bring in your PR Ratings saves and run the ratings against them. It even creates a GHBot link to automatically select your runners based on your criteria


Bonus
Dutching Software



This software gives you a number of choices for selecting specific races to dutch.


The selection process is done for you. You can make a decision on number of dutches, type of race and chance of winning and then the software creates a link to use with GHBot.


Maiden dutching system


Combining the search power of PR Ratings V3 and the automation of the GHBot. This new bonus shows you how to automatically select a unique range of runners to dutch.


Bonus
PR Ratings Latest version (3.18)


You get to see the latest PR Ratings version along with all future updates.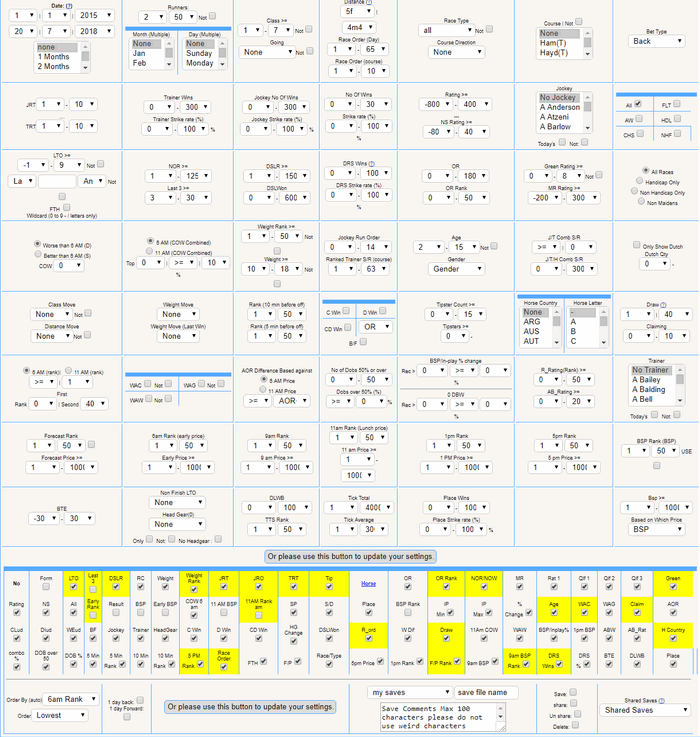 Bonus. TJ Profit Finder NG (Worth £197).
All the experts tell you that you should follow Trainers and Jockeys…
…But they don't tell you exactly how you should pick the most profitable ones and continually monitor their progress.
Yes there are plenty of "free" and "paid" for reports available out there.
The problem is that most of these contain out-of-date information which leaves you having to re-research any information contained in the report.
Some of these reports are dressed up with so much "drivel" they leave you wondering if any of the information is of any use to you at all.
It looks really cool saying…
"Only follow such and such a trainer when he is at such and such a course in such and such a race etc…"
But running through all the daily race cards to find just one scenario like that, is seriously hard work….
We made it easy!
TJ Profit finder + allows you to quickly search for the most profitable Trainers and Jockeys in racing today.
Bonus 3. Daily links software (£197).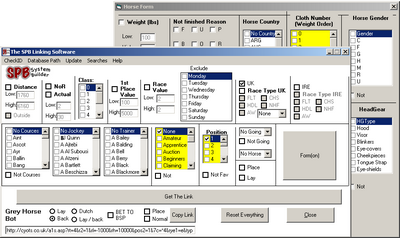 Do you have a certain criteria that use to select horses?
Is it based on the normal racecard features like:

Type of race
Class of Race
Value of race
Number of declared runners
Or do you include form information like:


Last runs
Age
Gender
Days Since last won
Class up or down
Weight
Cloth Number
Head Gear type.
Do you have...


Certain trainers or Jockeys that you follow
Or courses
Or declared Going.
Only like certain days of the week.
Beaten Favourites
Course or distance winners
Well our "auto link" creating software will be right up your street!
This software allows you to select from over 30 different race features to make a link that can be used to automatically download your daily selections straight into the Grey Horse Bot.
No need to trawl through race cards again let the linking software do the work for you.

So how do you get your hands on this amazing package?


This SPECIAL Grey Horse Bot subscription entitles you to PR Ratings and all the above bonuses.

Now is your chance to start creating your own profitable betting systems.



This is a limited offer for 10 Licenses. When they are gone the payment buttons disappear.


Thank you for reading I really appreciate it and I hope to see you on the other side.



Malcolm



The Grey Horse Bot and SPB System Builder
"What else do you need?..."





Please "Gamble Responsibly" https://about.gambleaware.org/

Privacy Statement | Disclaimer | Terms | Articles | Blog | Free System
---
© Copyright 2006 - Bluebell Data Registered Office: 29 Bath Rd, Swindon, Wiltshire, SN1 4AS Tel: 08455443966. Bot logo copyright Bluebell Data


Gambling is risky, do not bet with money you cannot afford to lose and be sure you understand what you will need to spend in order to get the returns indicated.


Weekly emails.